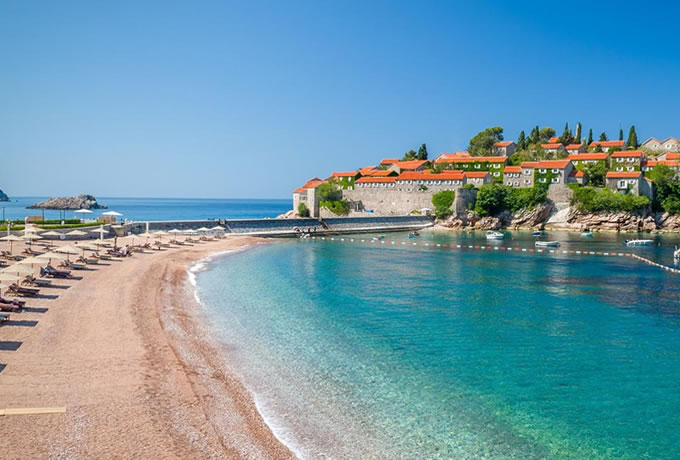 About Montenegro
"Montenegro has one of the lowest tax rates in the world- 9% "- CEO of Nomad Capitalist
"Montenegro is a heaven on earth"- Resident.com
Investing In Montenegro
Montenegro is one of the most interesting countries for investors in this part of Europe. Large investments such as those of the Rothschild family and a couple of Russian oligarchs led the country into the limelight.
In addition, this country based on existing trade agreements with the EU countries and Russia, as well as its membership with CEFTA and EFTA Free Trade Association, provides access to a market of 650 million consumers.
WHY MONTENEGRO?
Montenegro is considered as one of the most beautiful countries in the world. There is a high influence of the Mediterranean climate and endless springs and summers.
In recent years, you can really feel the influence of the United States, Russia and England, which annually bring billions of euros in investments.
The tax rate is low and is 9% for profit. Labor costs are very affordable, and the country has a multicultural background because it is surrounded by several countries.
Tax Haven
Montenegro is not an ordinary offshore country. Yet the income tax is among the lowest in the world, so that every day a lot of companies decide to migrate their business here.
Infrastructure
Montenegro is investing a lot of money in infrastructure so that roads are considered among the best ones in Europe. Main airport is in the capital- Podgorica, where you need about 2 hours to almost any part in Europe.
Climate
99% of workers in Montenegro rated this country as the best place to work. Huge buildings, hustle and stress are very far from the beauty of Montenegro.
Knowledge And Internet
Many workers come from neighboring countries where all are committed to their work. Internet speed and a choice of computer equipment is at high level.
Official name: Montenegro
Area: 13,812 km2
Population: 620 029 (2011 census)
Border length: 614 km Land area: 13,812 km2 Coastline: 293 km
Climate: Mediterranean
Average number of sunny days: 180
Average air temperature: 27.4° C in summer, 13.4° C in winter
Capital: Podgorica (population of 187,085) – administrative and economic centre
Royal capital: Cetinje – historical and cultural centre Form of government: Parliamentary republic Official language: Montenegrin; Serbian, Bosnian, Albanian and Croatian are also in official use.
Literacy rate: 98.5%
Ethnic composition: Montenegrins 44.98% Serbs 28.73% Bosnians 8.65% Albanians 4.91% Muslims 3.31% Non-declared 4.87%
Main religions: Orthodox Christianity, Islam, Roman Catholicism
BASIC ECONOMIC FACTS: (2012 estimates)
GDP: EUR 3.276 billion
GDP real growth rate: -0.5%
GDP per capita: EUR 5,284
Unemployment rate: 19.7%
Inflation: 4.1%
Official Currency: Euro
Major industries: Tourism, metal industry, agriculture